Home > Foundation
ROBIN

First

Step

English

is specially developed for learners of English from age 1 onwards. It aims to provide an enjoyable learning experience for children. The integrated package contains 95 books with a wide range of themes. It serves to underpin the language development of children in the early years and inspire their interest in learning English. Both

Little i-Pen

and

i-Pen Plus

can be used with the whole series to read out the words and play the songs contained in the books.
Children's learning starts at home. With a variety of learning materials, children can develop their language intelligence step by step and build a secure foundation, which will help them to cope with the challenges of learning in the future.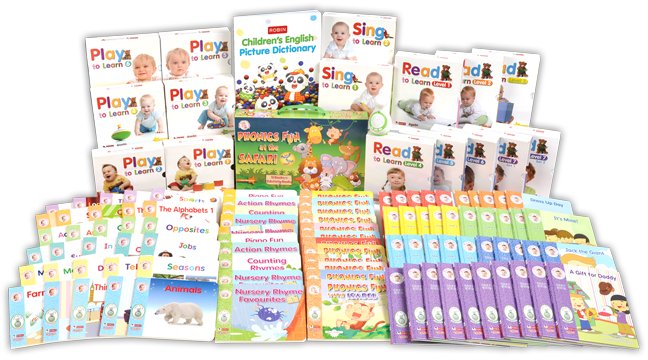 Our guiding principles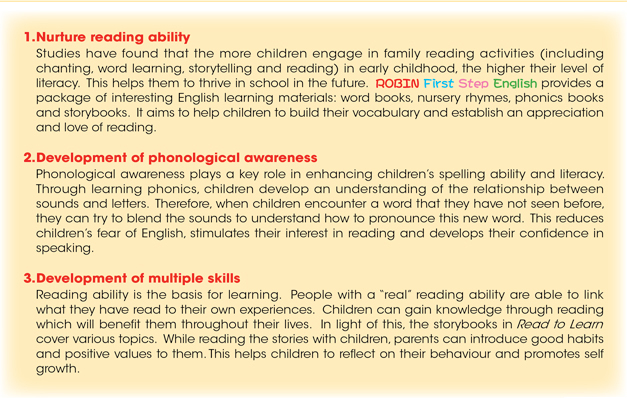 Our resources